National Women in Roofing AZ Chapter
National Women in Roofing Arizona Chapter January Meeting
Date: March 17, 2021 (WED)
Time: 11:00 AM to 1:00 PM (Lunch sponsored by ATAS International, Inc.)
Location: ARCA Training Room, 3839 N. 3rd St., Ste. 106 Phoenix 85012
~ OPEN TO ARCA MEMBER AND NON-MEMBERS ~
We're making VISION BOARDS! Clean out your craft cupboards, PRINT OUT PHOTOS, save your magazines and join us on March 17 for the NWiR AZ  "LUNCH, CUT & PASTE" event.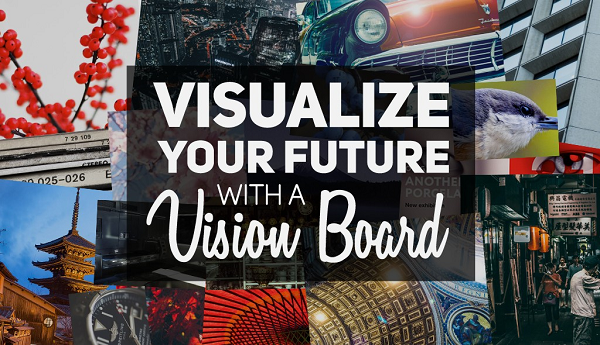 Meeting Details:
National Women in Roofing Business Details
Vision Boards and the Law of Attraction
The Law of Attraction (LoA) is a powerful, universal law that provides the opportunity to shape our lives and attract our deepest, greatest desires.
And one of the most powerful tools for utilizing the LoA is making a vision board.
Creating a vision board is more than merely cutting out magazine pictures and gluing them onto a board, hoping to attract your desires.
WHAT IS A VISION BOARD?
A vision board is a powerful LoA tool that helps you narrow down your desires through the power of choice. The tool helps you invest the time and energy to visualize your future and consistently reminds you of your life goals.
POWER OF CHOICE
Vision Boards force you to examine your desires and focus on those that truly matter to you. The limited space forces you and empowers you to focus in on your most treasured desires.

The process of choosing what to put on your vision board is simple yet meaningful -  identify your wishes or desires, select images that represent those desires. This simple selection process narrows down your focus and personalizes your board with specific messages that matter to you.
 
THE POWER OF VISUALIZATION
Without a doubt, it is the visual aspect of a dream board that really drives home your desires and sends a very loud, clear message.

Visualization is nearly as powerful as performing the action. When you visualize yourself living in your dream home, your brain trains your body for that reality.
 
THE POWER OF CONSISTENCY
By creating a vision board and placing it in a spot you see every day, you create the opportunity for consistent visualization to train your mind, body, and spirit to manifest your desires.
We look forward to seeing everyone there!
When
March 17th, 2021 11:00 AM through 1:00 PM
Location
3839 N. 3rd St., Ste. 106




Phoenix

,

AZ

85012-85012